2021 L'Auberge CE Conference – You Want to Be in THIS Number!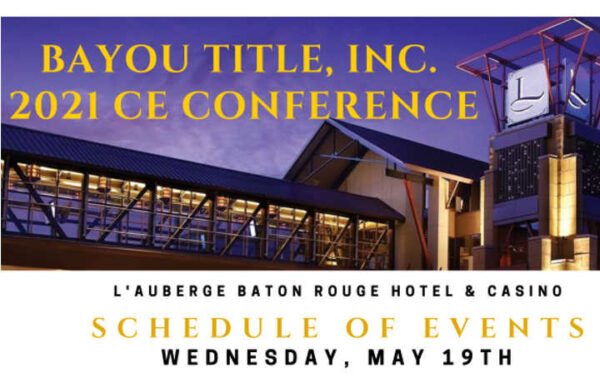 On Wednesday, May 19 through May 21, 2021, Rachel Maddox Designs will be at the 2021 L'Auberge CE Conference in Baton Rouge. The three day conference will take place at the L'Auberge Casino & Hotel located at 777 L'Auberge Avenue in Baton Rouge. This conference is the perfect opportunity to meet over a 150 industry professionals and earn 16 hours of CE credit (including Code of Ethics Training and 2021 Mandatory: Basics of Investment Property & Property Management).  There will be great food, cocktails, casino gaming and even a vendor expo. The vendor expo will feature a wide variety of vendors, including Rachel Maddox Designs. Learn more – HERE.
About Rachel Maddox Designs
Rachel Maddox is a lifelong resident of New Orleans and her designs are inspired by the city's charm. Unique styles and Eclectic pieces make up all of the Rachel Maddox Designs Collections. Whether you are looking for a bracelet, necklace or earrings, we have something that will meet your specific style and fashion. We also have a huge selection of face masks and natural hand sanitizer. Rachell Maddox Designs is definitely the "best kept secret" in New Orleans. Shop now – HERE.